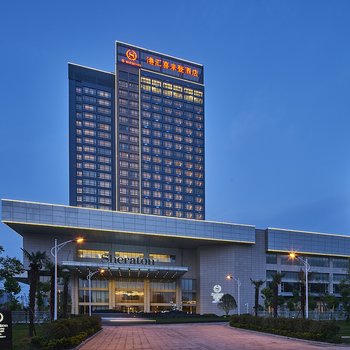 The Sheraton Chuzhou Hotel is an ideal spot for travelers wanting to discover the city. The Sheraton Chuzhou Hotel is an ideal choice for travelers who want to take in the sights and sounds of Chuzhou.
The hotel is conveniently located a short 6km drive from Chuzhou Railway Station. There is no shortage of things to see in the area, with the Chuzhoushi Museum, Langya Shan Fengjingqu-Niutou Mountain and Chuzhou Flower Expo Park all nearby.
At the end of a busy day, travelers can unwind and relax in the hotel or go out and enjoy the city. This Chuzhou hotel offers parking on site.
According to our guests, this hotel provides a very high level of service. For guests traveling on business, this hotel is consistently one of the most popular choices.